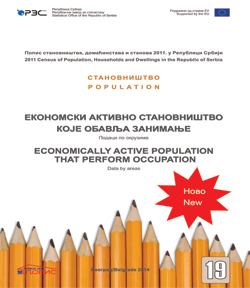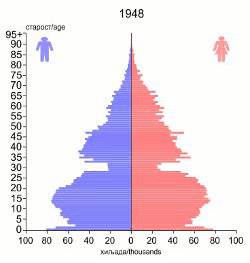 For the purpose of presenting and analysing the results of the 2011 Census, the Statistical Office of the Republic of Serbia is organizing an expert conference entitled:
All about 2011 Census
- Closing Conference for 2011 Census of Population, Households and Dwellings in the Republic of Serbia -
The conference will take place on mount Tara, at Omorika hotel, from 18 to 20 June 2014.
Thematic fields:
  Distribution of the population; demographic characteristics and projections
 Ethno-cultural characteristics
  Economic and educational characteristics
  Marital status, fertility
 Migration, citizenship
  Disability
  Households and families
  Housing
Deadlines:
The deadline for registering your participation at the conference: 15.04.2014 latest, at popis2011_konferencija@stat.gov.rs.
Information for authors of papers:
Deadline for topic registration and abstract submission: 15.04.2014
Information to authors on acceptance/refusal of papers: 25.04.2014
Final deadline for submission of papers: 10.06.2014
Link for technical details

Contact:
For professional consultations: phone no +38111 2401 347.
For general information on the Conference: phone no +38111 2412 922, ext. 227 or 414.
The Statistical Office of the Republic of Serbia issues the Book 19: "Economically active population that perform occupation" which presents economically active persons who perform occupation, by areas.
The Statistical Office of the Republic of Serbia issues the Book 18: "Main population sets" which presents a complex overview of the results of 2011 Census of population, households and dwellings, on main characteristics of the population of the Republic of Serbia to the level of regions
Data on families with children , according to type of family, number and age of children, by municipalities and cities are published in the Book 17 "Families with children".
More detailed data on the structure of the population of the Republic of Serbia according to the main sources of livelihood, by municipalities and cities have been published in the book 16 "Sources of Livelihood"
Попис становништва 2011
Б92 - Први резултати пописа:
РТС - Јутарњи програм: